Why is Piercology the undisputed piercing leader in Central Ohio?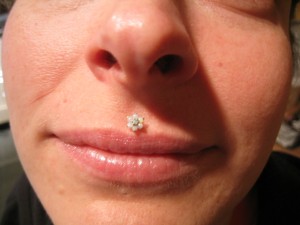 We have been piercing clients since 1994.
We were the first studio in Ohio to pass the extensive requirements of the APP.
We have the MOST well trained and experienced piercers in Columbus.
We offer the CORRECT cleaning advice.
We have one of the largest selections of quality jewelry in Ohio.
We only pierce with the highest quality jewelry.
We perform all piercings in private rooms.
We abide by all state laws and regulations regarding body piercing.
We are open 7 days a week in Columbus. Our Dayton location is currently CLOSED, but will reopen Summer 2018.
We perform weekly testing on all sterilization equipment.
We are members of the Association of Professional Piercers
We bring in some of the best guest Piercers from around the world.
We are founding members of the Ohio-based Association of Body Art Professionals
We have had a hand in writing and establishing every law for the past 22 years that has to do with piercing and tattooing, in order to look out for the industry and the public.
What is Our Involvment?
Body piercing has become very popular in the last couple of years. Therefore, it is becoming more and more acceptable. Because of this interest, many tattoo studios and small shops are popping up calling themselves professional piercing studios. The State of Ohio has no way of checking to see if a piercer is trained. If you are looking for a place to get pierced, most studios that also offer tattooing have piercers that don't have the training or knowledge we do at Piercology. The State of Ohio only checks to see if the shop meets the environmental criteria to perform body piercings, they don't check to see the knowledge of the piercer. You, as the consumer, need to decide that for yourself. Many people claim to be professional piercers, without the knowledge of anatomy, cross-contamination, aseptic technique, aftercare or sterilization. The current trend in Piercing and Tattooing shows all your better shops either pierce or tattoo.
You will find a better choice of jewelry in piercing only shops as well as better trained piercers.  Piercing and tattooing are 2 different art forms and should be recognized as such. Piercology has also become the recognized leader in Surface Piercing and Microdermals both these types of piercings are more advanced and the piercer needs to have a better knowledge of anatomy and piercing technique, you will find both of these with all the piercers at Piercology.
Because piercing is in the interest of public health the APP (Association of Professional Piercers) was formed to assist piercers in the ethical, legal, and professional aspects of piercing. Piercology was the first studio in Columbus to pass guidelines set forth by the APP. There are many who falsely claim to be members; to be sure go to www.safepiercing.org to get the most updated list.
Getting a piercing by an amateur or piercing yourself can be extremely painful and dangerous when it doesn't need to be. Piercology is Columbus's ONLY dedicated piercing studio. Because of this fact we have performed more piercings than any studio in central Ohio, making us more proficient and giving you, the customer, the best, least painful piercing possible. Piercology's piercers have been trained professionally by the former President of the Association of Professional Piercers. Piercology has performed over 250,000 piercings in its 24 years serving Columbus.
If you need any more proof that Piercology is the best piercing studio in Ohio, feel free to ask around. Our reputation speaks for itself.