A
High-Quality

Piercing Experience
Serving Central Ohio since 1994, Stop in and see what makes us the safer, better solution. Let our expert staff guide you through all your piercing needs and fit you with the highest quality safest piercing experience available. At Piercology we strive to provide the most up-to-date industry knowledge to bring our Clients the very best.
Licensed & Established
We are founding members of the Ohio-based Association of Body Art Professionals.
Trained Professionals
All of our piercers go through extensive training to ensure your health and safety.
Sterilized Equipment
We perform weekly testing on all sterilization equipment and ensure cleanliness.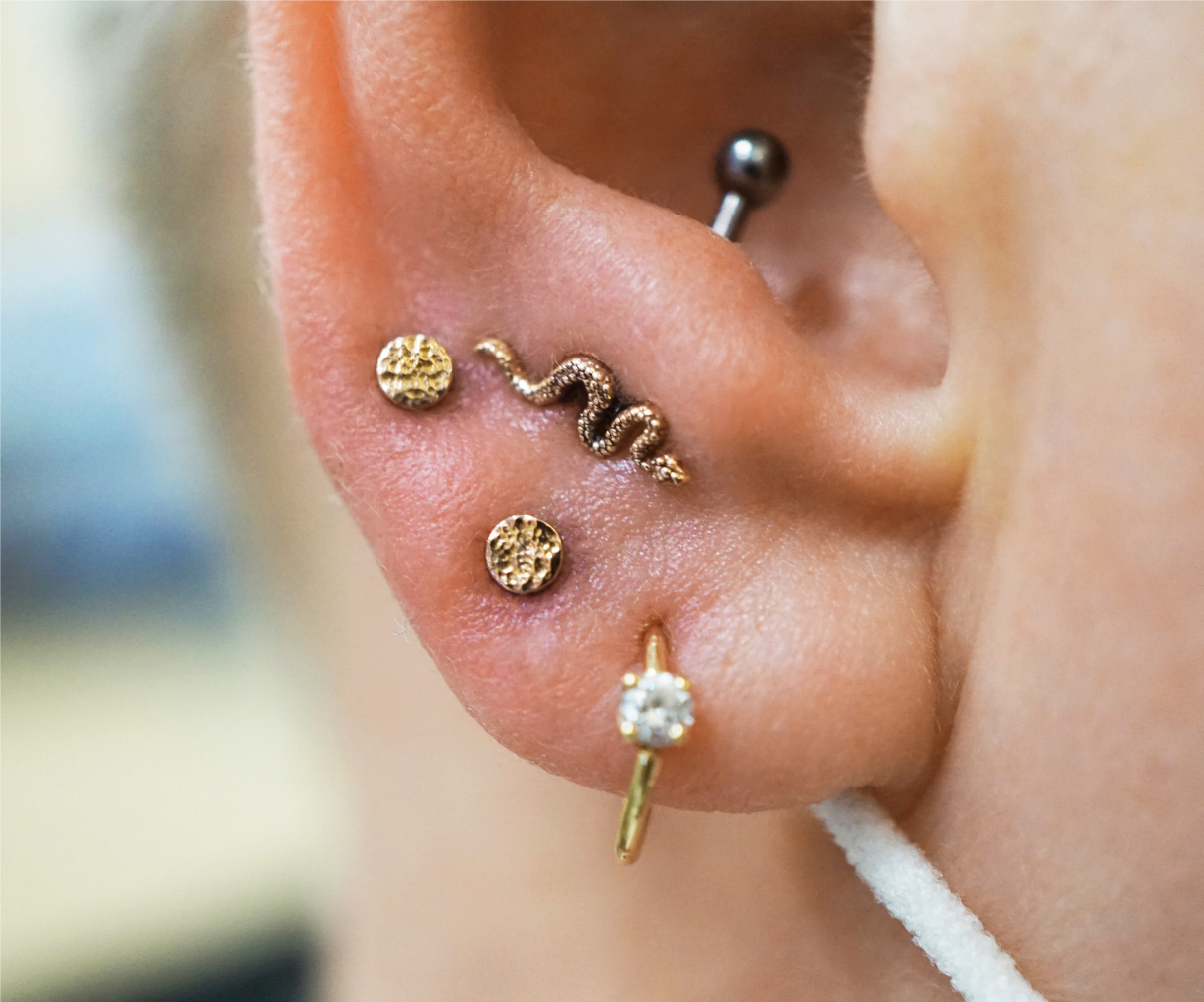 We are happy to pierce your minor! But there are some pieces of documentation required to do that, as well as some age restrictions our studio keeps. Thank you for the trust you place in us and please read the minor piercing info page for more in depth information.
5 person lobby limit

No extra guests in the piercing rooms

Children are not allowed in piercing rooms and lobby unless getting a procedure done

Walk-in's welcome up to an hour before closing; first come first serve, wait times can vary

Buy one get one deal postponed. For your health and safety as well as ours, we try our best to regulate the flow of clients through our shop and social distance.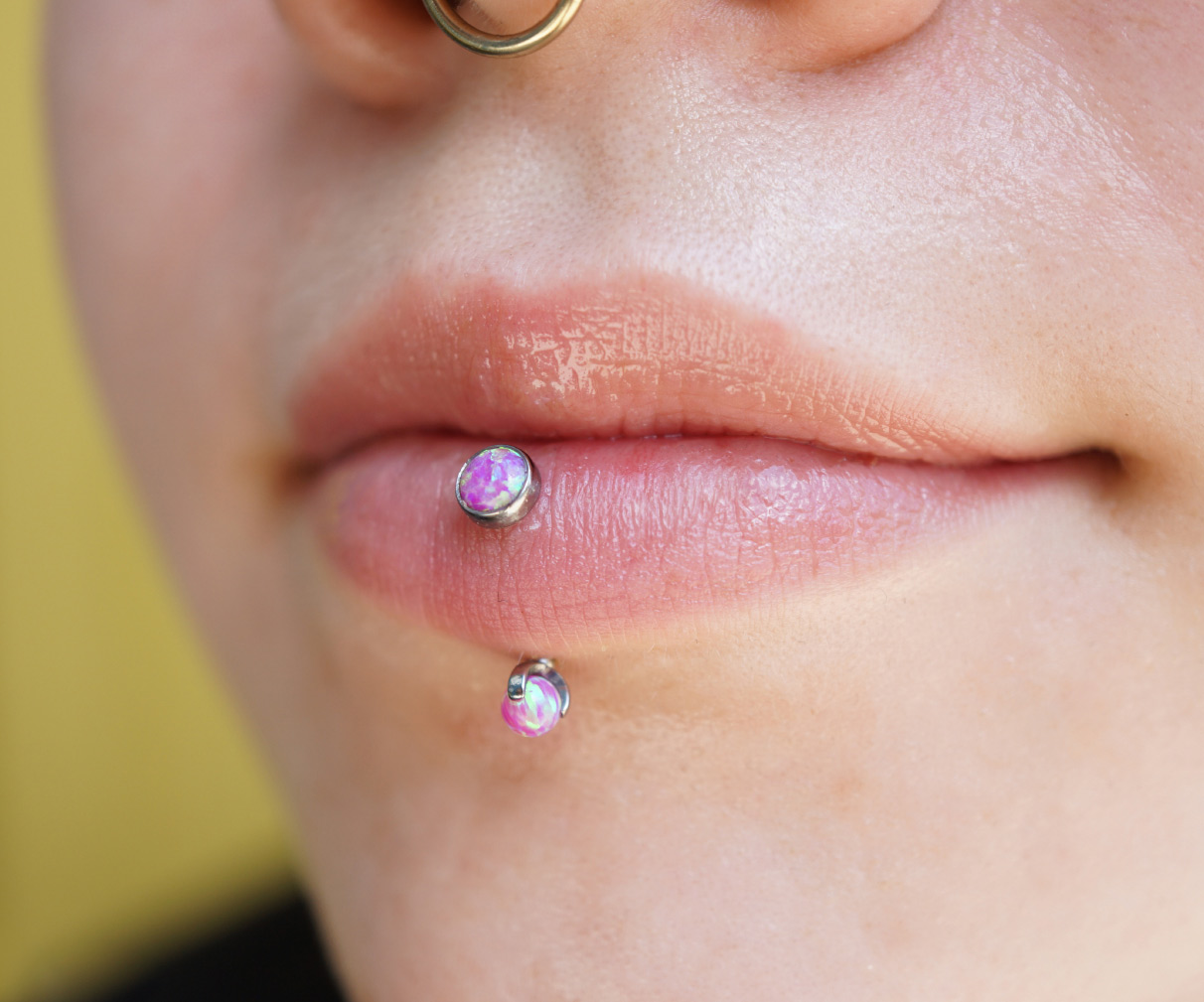 Over
300,000 piercings

since 1994
We go above and beyond to meet the high standards of the Association of Professional Piercers' for jewelry quality.
Kind words
from our clients
Rachael Johnson
May 9, 2022.
My piercer Dylan was fantastic! I absolutely love my daith and cartilage. Very professional ! Highly recommend!!
My 14 yr old was allowed and able to get her septum pierced and she loves it!! The piercer explained everything to her the dos the donuts etc, I HIGHLY RECOMMEND going to piercology for all your piercing needs and wants!
Valenda Lengade
April 29, 2022.
I went in a few days early to scope out the place, staff and jewelry for a nose piercing appointment I made. I was pleasantly surprised at the staff and how sweet they were. Totally cool with all my questions. Very informative staff. Cute little shop! I was excited to come back. Went in today and had a great experience with the staff. Helpful and very patient. Christine did as wonderful job explaining all the steps and made me feel super comfortable! Love, love, love my nose piercing! Another bucket list item checked off!
Josie Darr
April 22, 2022.
Amazing experience, wonderful staff
Alisha Carroll
April 19, 2022.
I had my tragus pierced, and a recovery piercing done by Dylan about a year ago. I originally had an appointment with Christine, but she was not there when I got there. But my experience with Dylan was pretty good, he was cool, and I didn't have any issues after. My only issue was with not being informed of Christine not being there when I stated I was there for an appointment with Christine; I didn't know until another guy piercer was taking me back to do my piercing. The guy was cool about it though, and went and got Dylan since I was a little uncomfortable about that, I almost didn't want to do it. I had read reviews, and liked the reviews for Christine that's why I made an appointment with her. But anyway I do feel like the pricing on the jewelry PER STUD is kinda high; I paid like $80 for 1 small 14k gold stud for my tragus, and like $35 for 1 small titanium stud for the recovery piercing. Although, I never went back to get the stud switched out I do recommend it, because I kept getting a nasty looking irritation bump on the inside of my tragus piercing. But I never had an infection, and I don't get the bump anymore :). I would go back for another piercing with Dylan!
They're always friendly, respectful, and they make you feel at ease about your piercings. I've recommended friends, and they've also had really good experiences. UPDATE: I continue to go there because they continue to be AMAZING at their craft. I have multiple piercings, Hazel and Dylan really are beautiful humans, and the experience is SO above par and professional. Even other customers are nice. I recommend coming here for ALL piercings regardless of age, size, color, race, gender (as they are inclusive), etc.