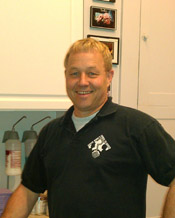 Patrick McCarthy – Owner/Professional Body Piercer
Patrick is the owner and founder of Piercology, Inc. He started piercing in 1991 and saw the need for a different type of Body Piercing Studio. A studio for those interested in body modification who wanted a professional atmosphere that specialized in and was dedicated solely to piercing. To this day Piercology is the only Piercing only studio in Columbus. A studio that would be 100% clean, sterile and safe.
He was the first elected president of the APP (Association of Professional Piercers), serving from 1999 to 2002. He also assisted in writing the piercing laws for the state of Ohio and is currently rewriting the laws for the state of Ohio.
"After piercing for 20 years many people ask me how I have done it and if you love your job like I love piercing it is easy.  After piercing for so many years it's been fun piercing children of my once teenage pierces.  Many of them saying 'Pat, you are our family piercer we would have nobody but you pierce our children'.  Even though I don't pierce every day like I did for so many years, you can always make an appointment with me.
"I truly believe I have the BEST staff and the best most experienced piercers in Columbus working for me, and I hope you stop in and see why for the last 17 years Piercology has been rated the best.  Don't believe me?  Just ask a person with a piercing and chances are we pierced them."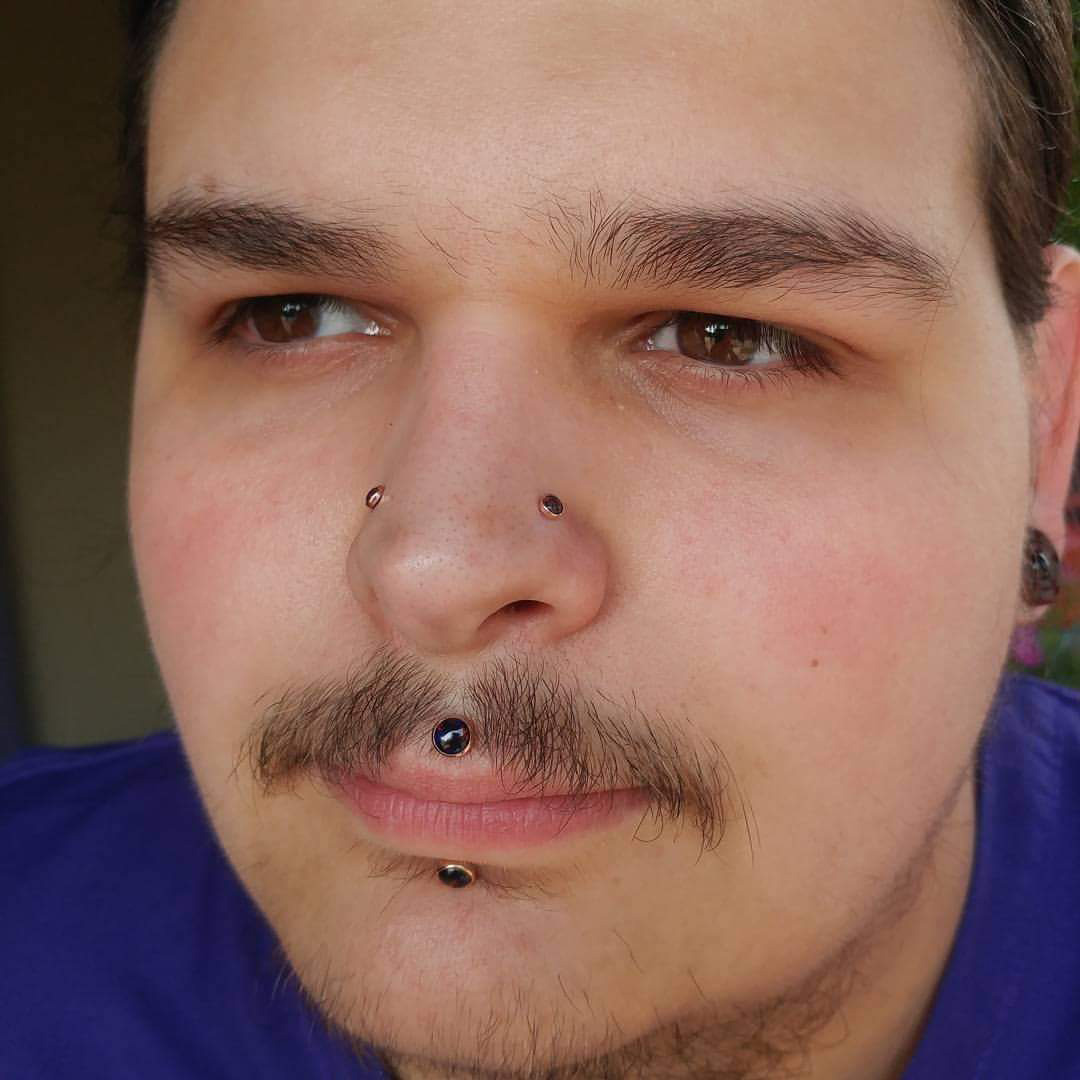 Dylan Smith – Professional Body Piercer
Dylan has been with Piercology since 2013. He started his career working at the counter. In 2014 he accepted an apprenticeship at Piercology and has been working to bring his clients the best service he can ever since. In 2015 he attended the 20th annual APP conference to continue his piercing education. His apprenticeship ended in April 2016 and has been piercing full time ever since. Dylan is dedicated to giving Columbus the best piercing experience possible.
Dylan married the love of his life in May 2017 and is a proud father of a very curious four year old. In his spare time he enjoys practicing music and spending time with his family.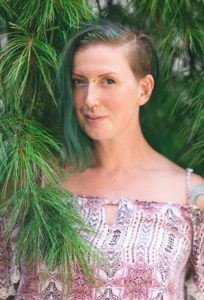 Christine Hanley – Professional Body Piercer
Hello all! My name is Christine and I'm from Santa Rosa, Ca.  I'm an eccentric alien girl with a profound passion for piercing and body art. I've been in the industry five+ years and a proud member of the Association of Professional Piercers. I couldn't see myself doing anything else! Some of my favorite piercings include bridges, surface work, and all ear projects with bougie gold pieces. I also like to paint, do make up and photography in my free time.  I love all things horror and Halloween is my favorite holiday.  My life pretty much revolves around art, adventures and my fur babies.  My motto is the glass is always half full- make the best of it.  I'm a dreamer and a free spirit and I wouldn't have it any other way. feel free to explore my portfolio.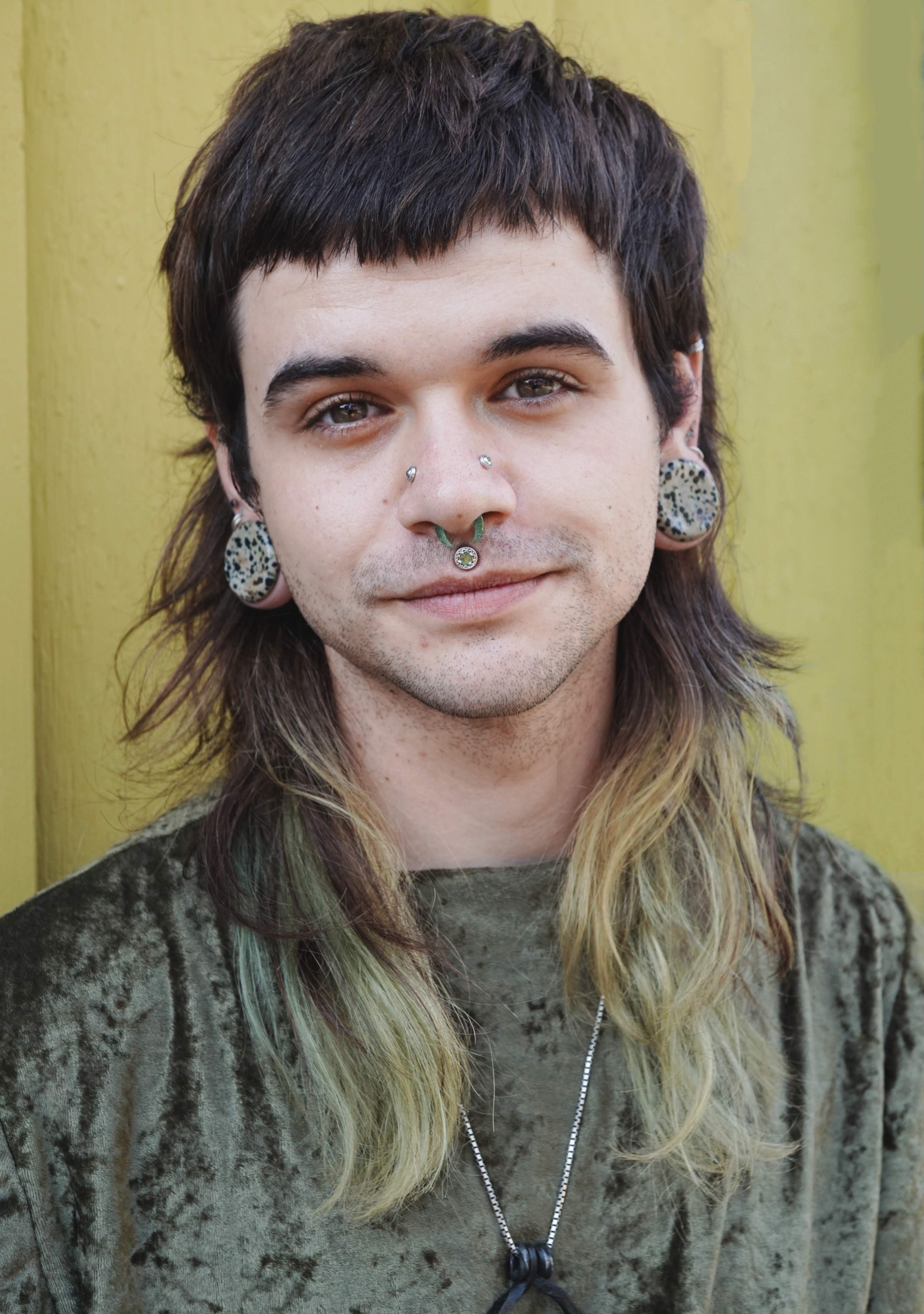 Hazel Ashe – Jewelry Specialist
Hazel is our in-studio counter Fae and identifies as non-binary. (Uses they/them pronouns) They have been in the industry for roughly three years and has been with Piercology for one year.  Hazel most enjoys helping clients curate a look that  fits their aesthetic and lifestyle. Anodizing is their favorite way to jazz up any piercing with a bit of color. Their favorite gemstone is Peridot especially with White Gold.  Hazel wants you to know that they will love you forever for a good cheese plate & artisan bread.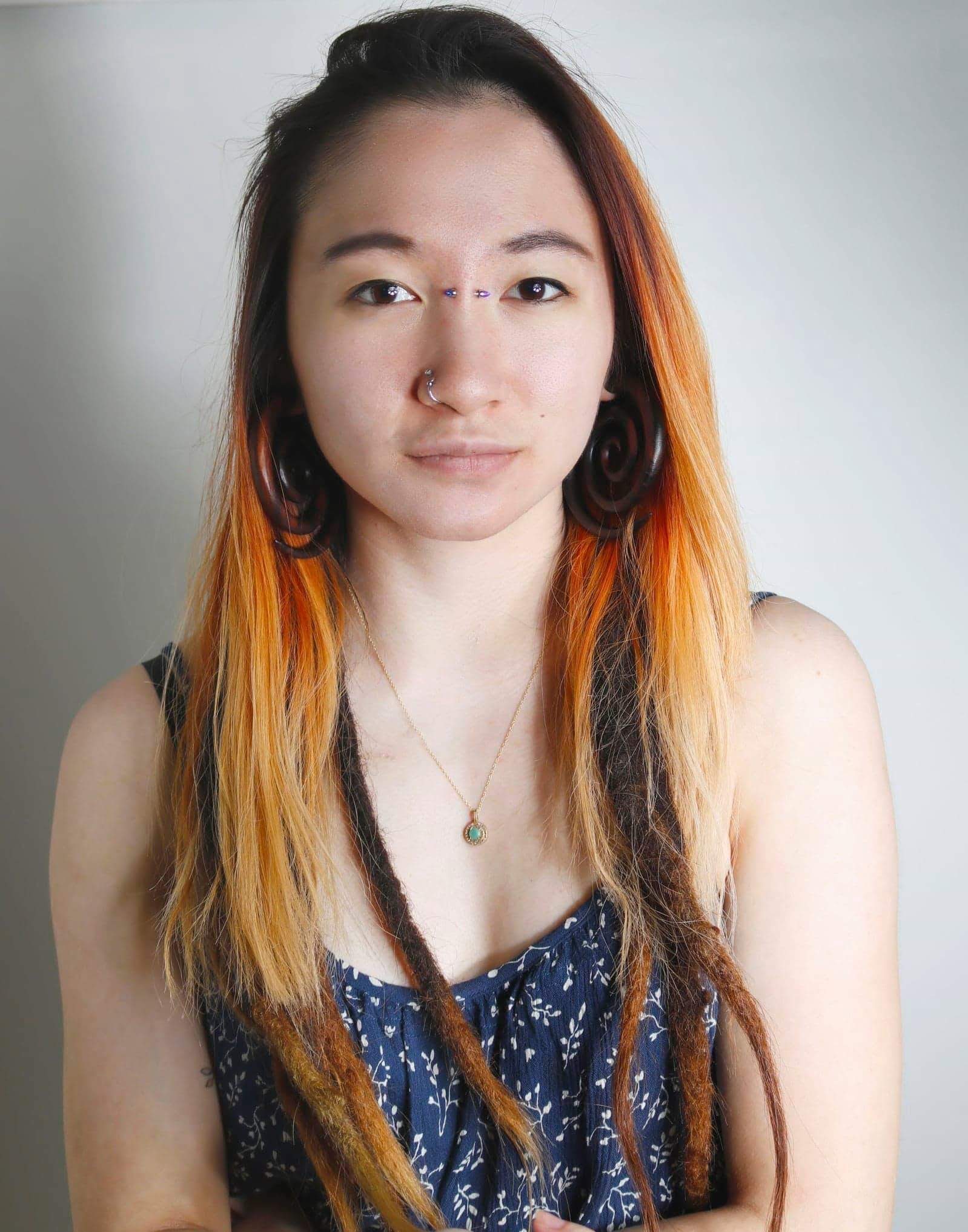 Camille Christenson – Jewelry Specialist
Camille is one of our highly trained counter staff. She loves assisting clients who have a partial vision of what they wish to do, creating ear projects and unique multi-piercing layouts.
Her favorite piercings is her bridge, and double conch piercings. She loves rose gold and her favorite stones are garnet and rainbow moonstone.
Camille is also our resident photographer and photo editor; she was self-taught in digital photography 10 years before graduating with a BA in Photography. Her studies and experience encompass 35mm film, medium and large format photography, black & white and color darkroom printing, and alternative and cameraless processes; as well as studies in theory, psychology and optics relating to the perception of photographic mediums.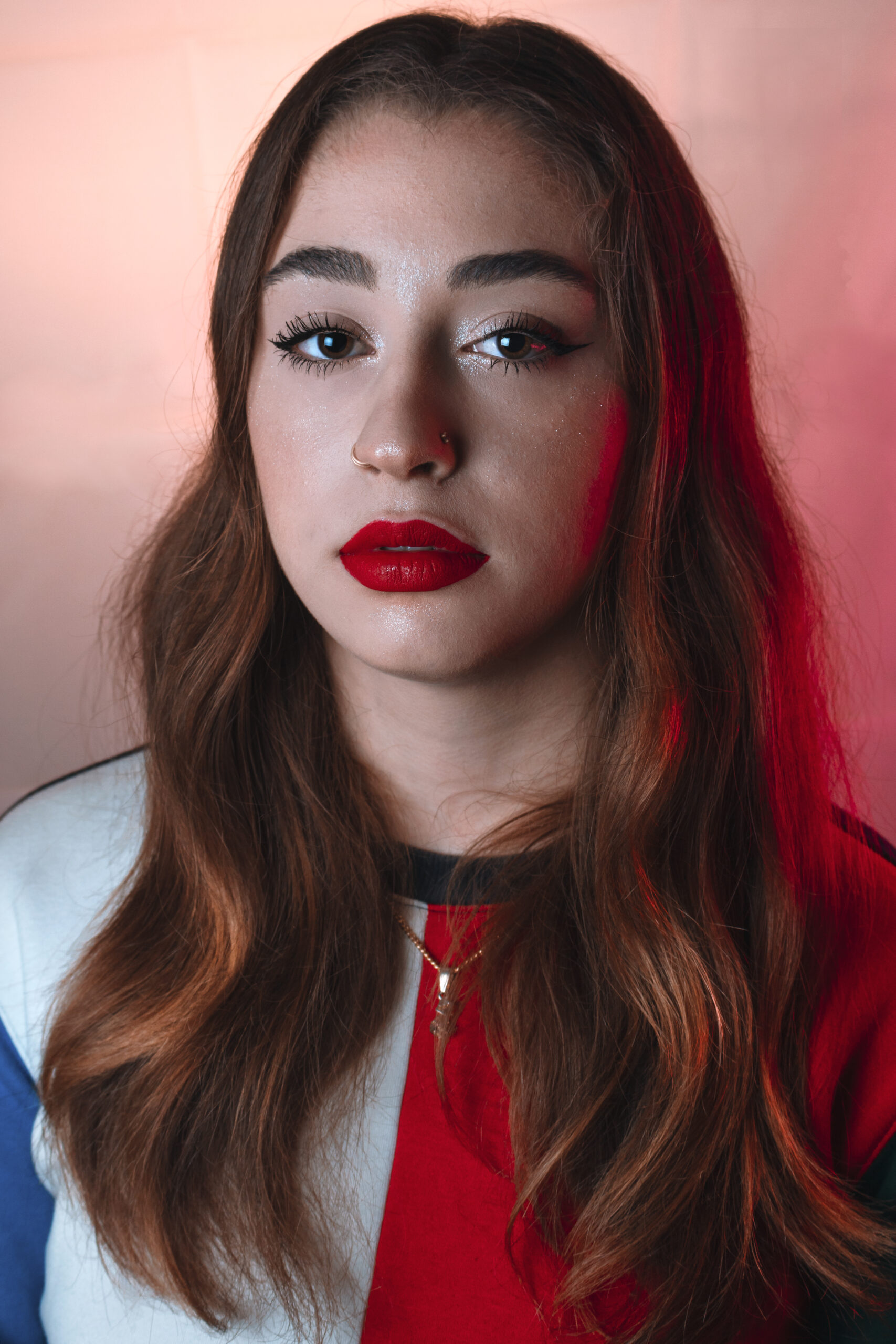 Kathleen White –  Piercing Apprentice
Kathleen was once our newest staff member in 2019, and has since worked her way up to being Piercology's latest piercing apprentice! While Kathleen is moving towards piercing, her heart still lies in a love for specialty jewelry. Yellow gold and white gemstones are still her go-to, and she loves curating exciting, eye-catching jewelry curations for each client. Outside of the studio, Kathleen pursues fine arts and film, as they are some of her lifelong passions.