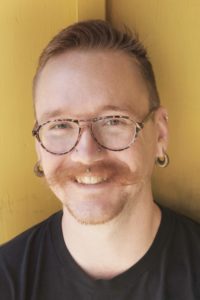 Nick Strange – Professional Body Piercer
I started my piercing career in 2014. Before that, I was a traveling musician and sideshow performer. I am a transplant from Oklahoma City, Oklahoma. Outside of piercing, I love camping, kayaking, and anything outdoors. I am also an avid gardener. I love pampering my husky, Sassy, and showing her off to anyone that will let me.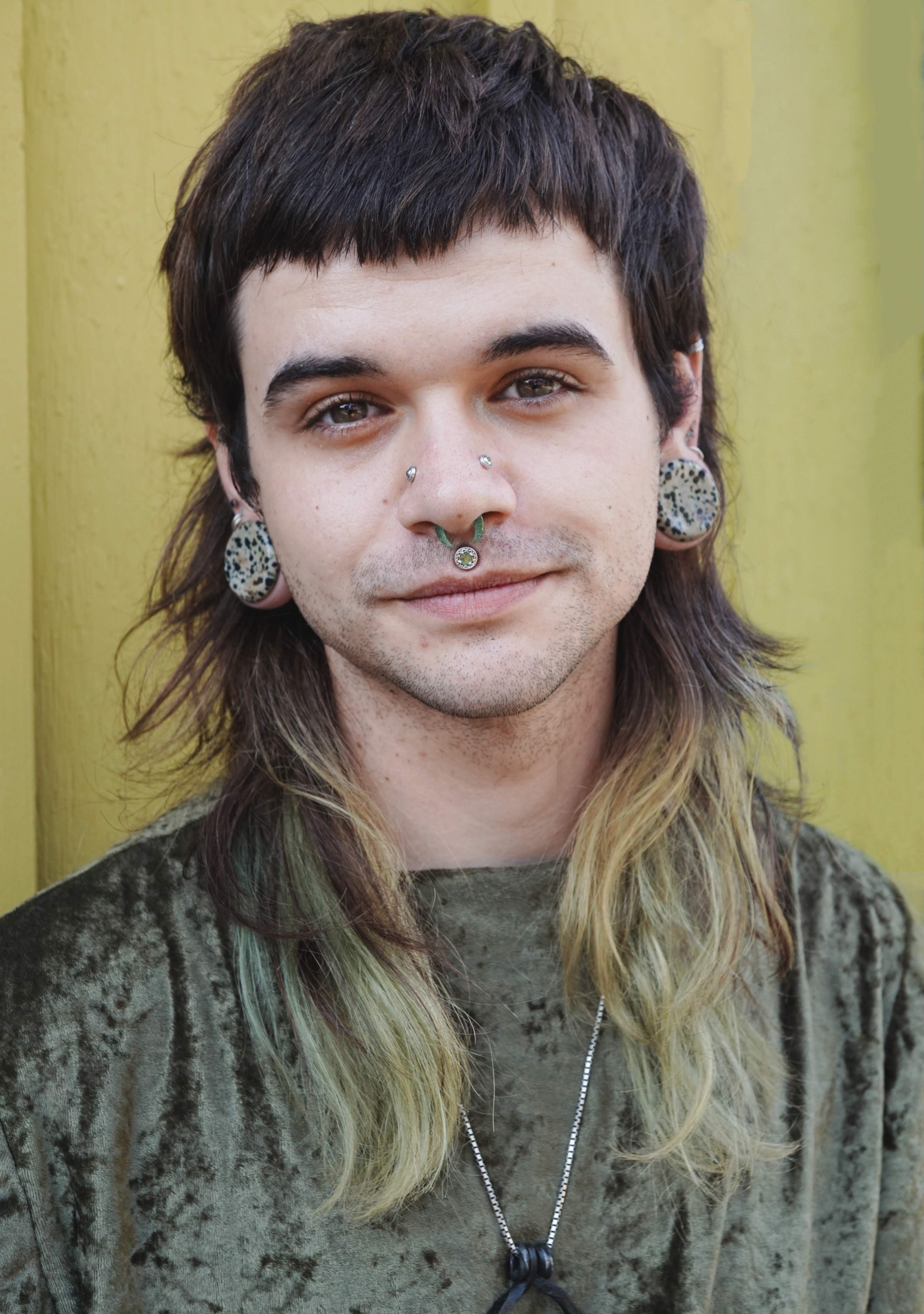 Hazel Ashe – Jewelry Specialist
Hazel is our in-studio counter Fae and identifies as non-binary. (Uses they/them pronouns) They have been in the industry for roughly three years and has been with Piercology for one year.  Hazel most enjoys helping clients curate a look that  fits their aesthetic and lifestyle. Anodizing is their favorite way to jazz up any piercing with a bit of color. Their favorite gemstone is Peridot especially with White Gold.  Hazel wants you to know that they will love you forever for a good cheese plate & artisan bread.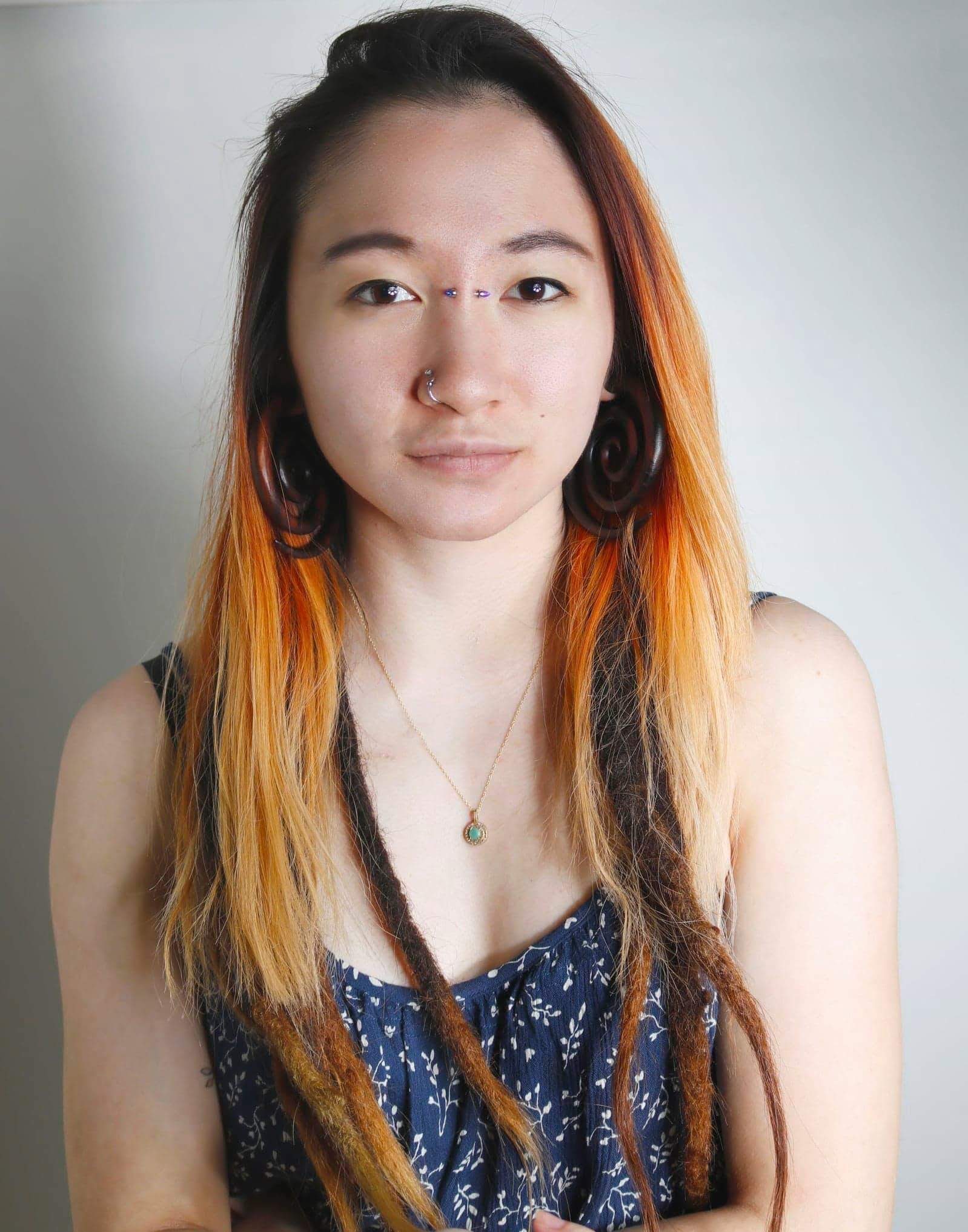 Camille Christenson – Jewelry Specialist
Camille is one of our highly trained counter staff. She loves assisting clients who have a partial vision of what they wish to do, creating ear projects and unique multi-piercing layouts.
Her favorite piercings is her bridge, and double conch piercings. She loves rose gold and her favorite stones are garnet and rainbow moonstone.
Camille is also our resident photographer and photo editor; she was self-taught in digital photography 10 years before graduating with a BA in Photography. Her studies and experience encompass 35mm film, medium and large format photography, black & white and color darkroom printing, and alternative and cameraless processes; as well as studies in theory, psychology and optics relating to the perception of photographic mediums.