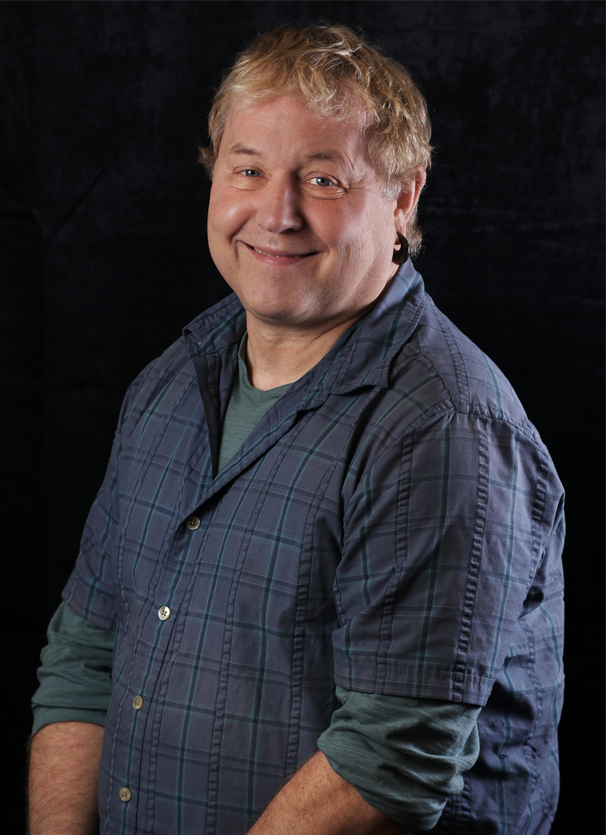 Founder, Professional Body Piercer
Patrick McCarthy
(He / Him)
Patrick is the founder of Piercology, Inc. He started piercing in 1991 and saw the need for a different type of Body Piercing Studio. A studio for those interested in body modification who wanted a professional atmosphere that specialized in and was dedicated solely to piercing. To this day Piercology is the only Piercing only studio in Columbus. A studio that would be 100% clean, sterile and safe.
He was the first elected president of the APP (Association of Professional Piercers), serving from 1999 to 2002. He also assisted in writing the piercing laws for the state of Ohio and is currently rewriting the laws for the state of Ohio.
"After piercing for 20 years many people ask me how I have done it and if you love your job like I love piercing it is easy. After piercing for so many years it's been fun piercing children of my once teenage pierces. Many of them saying 'Pat, you are our family piercer we would have nobody but you pierce our children'. Even though I don't pierce every day like I did for so many years, you can always make an appointment with me."
"I truly believe I have the BEST staff and the best most experienced piercers in Columbus working for me, and I hope you stop in and see why for the last 28 years Piercology has been rated the best. Don't believe me? Just ask a person with a piercing and chances are we pierced them."
Owner, Professional Body Piercer
Dylan
Smith


(He / Him / They)
• • •
Dylan has been with Piercology since 2013. He started his career working at the counter. In 2014 he accepted an apprenticeship at Piercology and has been working to bring his clients the best service he can ever since. In 2015 he attended the 20th annual APP conference to continue his piercing education. His apprenticeship ended in April 2016 and has been piercing full time ever since. Dylan is dedicated to giving Columbus the best piercing experience possible.
Dylan married the love of his life in May 2017 and is a proud father. In his spare time he enjoys practicing music and spending time with his family.
On January 1st, 2023 Dylan became the Owner of Piercology and is determined to continue Piercology's Legacy, and take it to new heights.
Jewelry Specialist
Hazel
Ashe


(They / Them)
• • •
Hazel is our own in-studio faerie, ready to help you at the counter with any of your jewelry aesthetic needs!
They started out in the jewelry/piercing industry working for Planet 3 Piercing (Savannah, GA) while studying at Savannah College of Art and Design for textiles and jewelry design.
They have been with the Piercology team since 2018 and are working to expanding their skills into the body jewelry world.
In their spare time Hazel enjoys long hikes in Hocking Hills and gentle evenings spent crocheting by the fire.
Their favorite gemstones include peridot, tourmaline and labradorite!
Jewelry Specialist
Camille
(She / They)
• • •
Camille is one of our Jewelry Specialists where she loves helping clients curate ear projects and is Piercology's Resident Photographer.
She was largely self-taught in digital photography before college and then in 2018 she graduated with a Bachelor of Arts with an Emphasis of Photography. Her work and proficiency also encompasses black and white and color film development, black and white and color darkroom printing, 35mm, medium format, large format, and alternative photographic processes such as cyanotypes, and pinhole photography.
While bringing her photography skills to Piercology, she also loves being able to photograph body jewelry and add that to her range of abilities. Camille prefers rose gold body jewelry and her favorite gemstones are garnet, amethyst, and rainbow moonstone. Her main camera is her Canon 80D for digital and Bronica ETRS to shoot medium format film.
Jewelry Buyer, Office Manager, Social Media Manager
Katelyn
(She / They)
• • •
Animal lover, A graduate of OSU, at the studio for 4 years. Love assisting clients with special orders and helping them achieve their dream look. Favorite Jewelry Company: Neometal, Favorite Piercing: Surface Anchors, Favorite Holiday: Christmas
• • •
Meet lzzy! She's one ot the many front counter staff you'll meet when you come to Piercology Izzy loves all things rose gold and green, as well as funky shaped ends, so if you're looking to custom order a unique piece for yourself, she's your gal!
Hailing from the small town of Minford, Ohio, Izzy always dreamed living in the big city I being a part of the body modification industry. There's nothing she loves more than seeing people be the truest, happiest, version of themselves and there's no better industry to be in than this one! When she's not at work she loves cooking for her friends, going to local concerts, and trying new restaurants around the city. She's almost always keeping tabs on new happenings around Columbus, so if you ever need a recommendation on somewhere to eat or something to do, lzzy is the one you wanna talk to!
• • •
A Columbus native, Kathleen has been at Piercology for over 3 years, first starting as one of our counter staff before transitioning to apprentice body piercer. She is very excited to learn all the piercings she can, and plans to complete her apprenticeship and become a resident piercer next year.
• • •
Hi friends, Meet Christine! She has been piercing professionally for six and half years. She has been with Piercology for three years. She has been a member of the association of professional piercers for two years. She enjoys continued education within the piercing community. Christine is an eccentric, passionate personality and her favorite things to do are curated projects for noses, face and ears. It's all about those beautiful angles for her. She is a big fan of yellow gold and some of her favorite stones are rutilated quartz, jade, amber, peridot, citrine and amethyst. The Paradise Shine, Ocean Grey and London Blue are her favorite color press fit ends. Christine dabbles in a handful of other art forms including burlesque, she runs a local group and works with a horror modeling group. Speaking of horror, this gal absolutely loves all things horror and true crime! In fact, if you get pierced by Kristine tell her about your favorite horror movie or true crime movie or podcast. You can also find her at oddities expos collecting cool bones and specimens. Her favorite is her octopus' globe. She's also a dog mom and slave to a demon cat, but she wouldn't change it for the world.
• • •
Riley began working at Piercology in 2022 and has had interest in both body art and gemstones for most of their life. Their favorite piercings are conch piercings and they are always excited to see a fun, bold piece in one. Riley loves garnet or black diamonds in jewelry, especially in white gold.
Riley's passions are music and plants. They spend their time outside of work interviewing local bands for their music blog and playing with their two cats, Kiwi and Guava. Riley is also a full-time student at the Ohio State University studying Sustainable Plant Systems with a minor in Studio Art and Business.