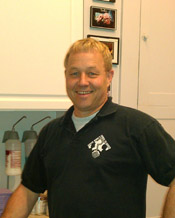 Patrick McCarthy
Patrick is the owner and founder of Piercology, Inc. He started piercing in 1991 and saw the need for a different type of Body Piercing Studio. A studio for those interested in body modification who wanted a professional atmosphere that specialized in and was dedicated solely to piercing. To this day Piercology is the only Piercing only studio in Columbus. A studio that would be 100% clean, sterile and safe.
He was the first elected president of the APP (Association of Professional Piercers), serving from 1999 to 2002. He also assisted in writing the piercing laws for the state of Ohio and is currently rewriting the laws for the state of Ohio.
"After piercing for 20 years many people ask me how I have done it and if you love your job like I love piercing it is easy.  After piercing for so many years it's been fun piercing children of my once teenage pierces.  Many of them saying 'Pat, you are our family piercer we would have nobody but you pierce our children'.  Even though I don't pierce every day like I did for so many years, you can always make an appointment with me.
"I truly believe I have the BEST staff and the best most experienced piercers in Columbus working for me, and I hope you stop in and see why for the last 17 years Piercology has been rated the best.  Don't believe me?  Just ask a person with a piercing and chances are we pierced them."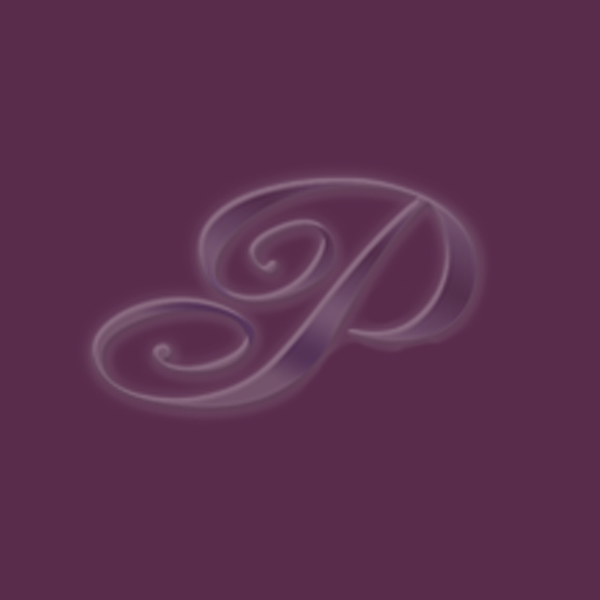 Ben
Ben started his body art career in 2015 while  a student at Ohio University in Athens, Ohio, where he worked the counter and helped manage Thunder Bunny Tattoo. He quickly fell in love with all forms of body modification and soon found himself working to complete a body piercing apprenticeship. During training, He began to see an overlap in his studies (Environmental Health Science and Occupational Health and Safety) and before long, he was giving presentations to some of his classes on sanitation and hygiene related to body art. While completing an internship at Columbus Public Health Department, he met Patrick McCarthy and the Piercology team. He visited the studio and shadowed some of the piercers over the next six months. He graduated from OU with two bachelors of science degrees in December of 2016  and moved directly to the beautiful city of Columbus to further his piercing career. Outside of body piercing, he has many interests including scuba diving, motorcycles and cars, hunting and shooting, and anyplace that he can hear live music.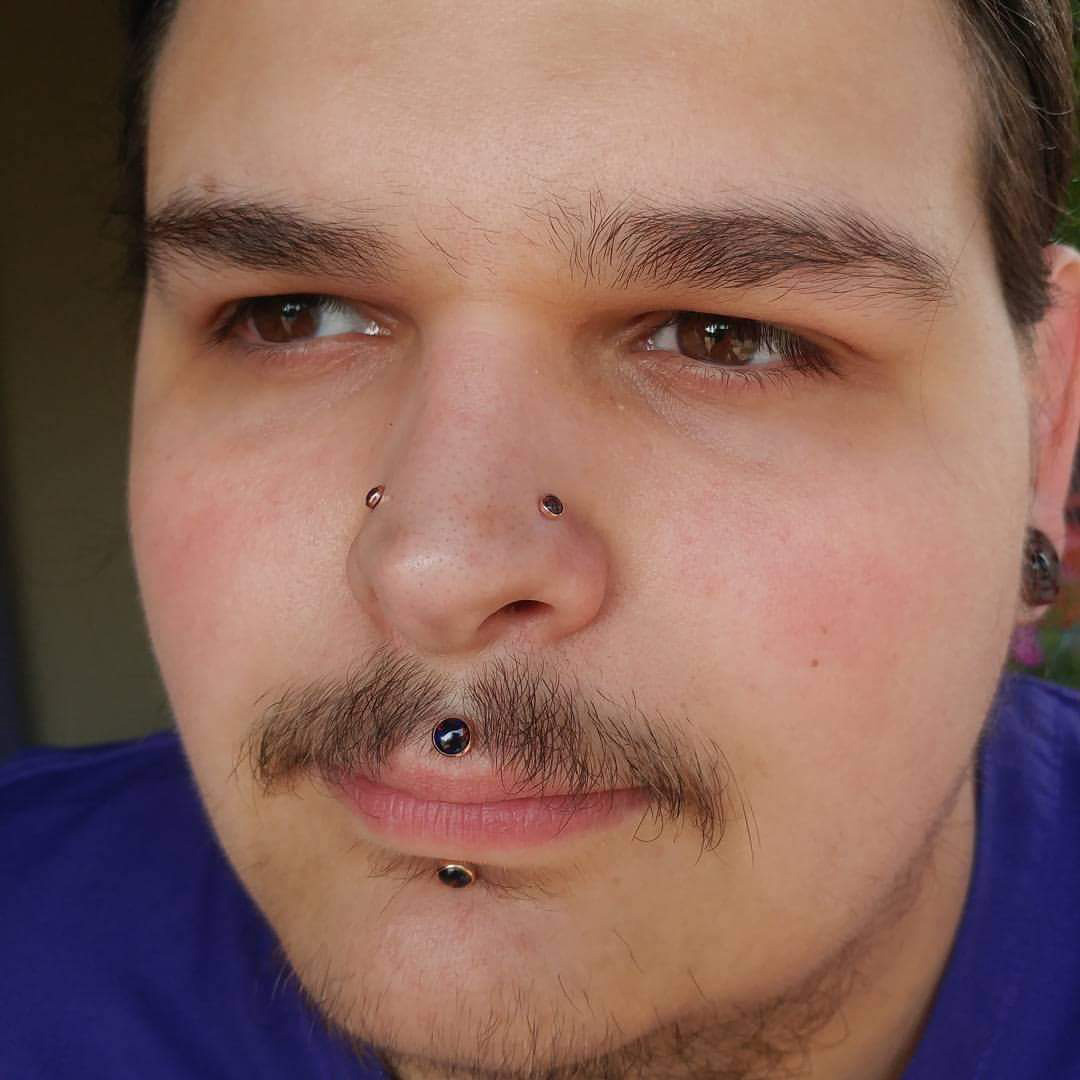 Dylan
Dylan has been with Piercology since 2013. He started his career working at the counter. In 2014 he accepted an apprenticeship at Piercology and has been working to bring his clients the best service he can ever since. In 2015 he attended the 20th annual APP conference to continue his piercing education. His apprenticeship ended in April 2016 and has been piercing full time ever since. Dylan is dedicated to giving Columbus the best piercing experience possible.
Dylan married the love of his life in May 2017 and is a proud father of a very curious four year old. In his spare time he enjoys practicing music and spending time with his family.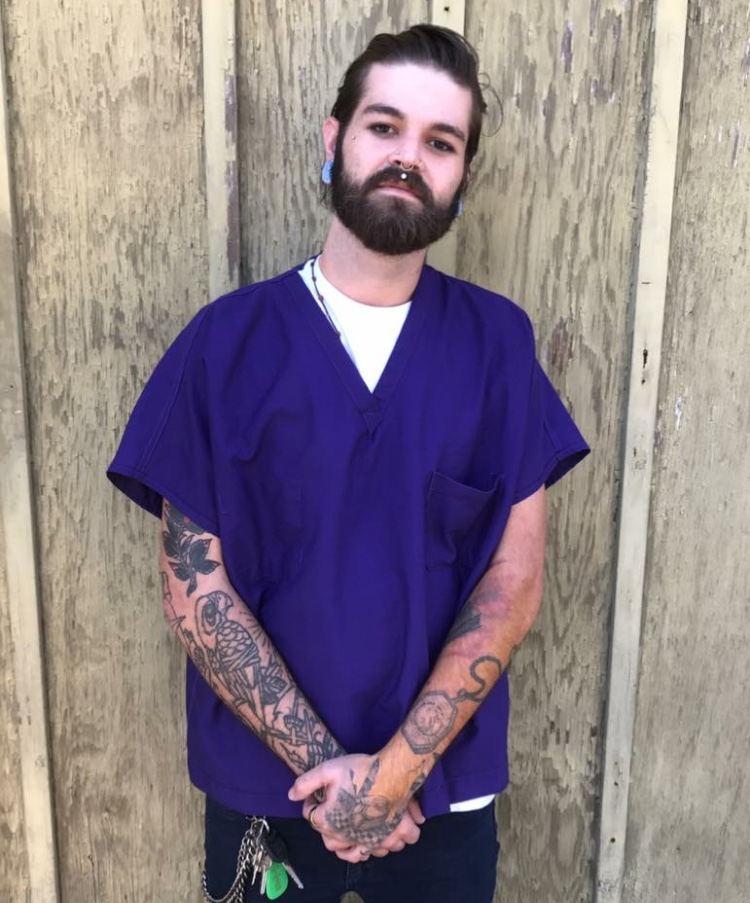 Zach Taylor
Zach's journey into the body art world started in 2011 at the age of 18 years. He grew up learning about the tattoo and piercing world in the small town of Johnstown, Ohio. From his first step, into a shop, he knew that this industry would become a very big part of his life. Since then he has developed a sincere passion for art and the body modification world. He has spent  time in numerous shops, around the Columbus area, honing his skills as a body piercer. This year he has taken a big step in his career by joining the Piercology team. He is overwhelmed to be a part of this wonderful team of piercers and highly trained staff. He can't wait to make your next piercing experience a successful one.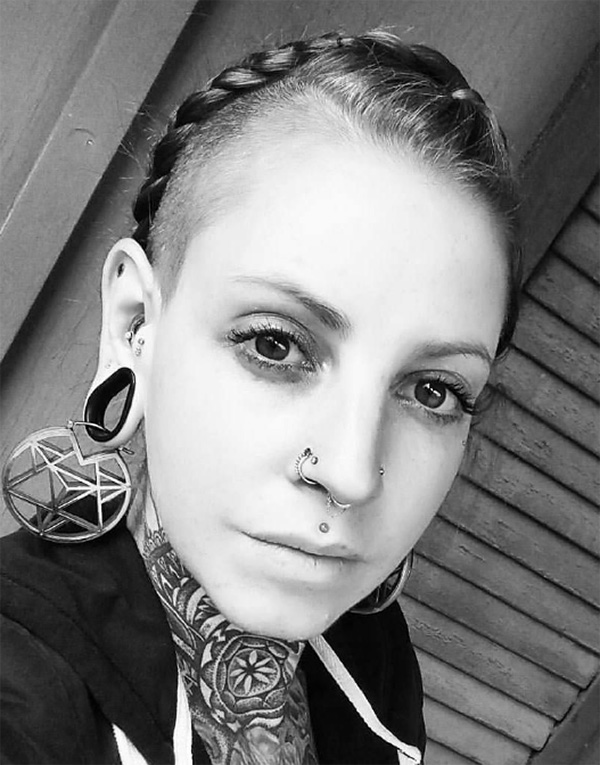 Kait LaRue
Kait LaRue began her professional piercing career in 2013 after completing a formal two year apprenticeship. She has been a Professional Business Member of the The Association of Professional Piercers since 2013. Kait attended The APP's educational conference in Las Vegas in 2014, 2015 and 2017. She took classes on piercing technique, anatomy, safe practices, sterilization, jewelry, and the history of body art among others. She keeps her Bloodborne Pathogens training, First Aid, and CPR certifications current.
Kait travels regularly and does guest spots at some of the best piercing studios in the country! Her travels and experiences in other studio settings contribute to her adaptability and understanding of how to create great piercings using a number of techniques and methods. Working with other respected piercers is important to her as she values the ability to learn from others and enjoys sharing information and her love for the art of piercing.