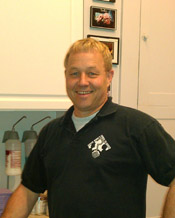 Patrick McCarthy – Owner/Professional Body Piercer
Patrick is the owner and founder of Piercology, Inc. He started piercing in 1991 and saw the need for a different type of Body Piercing Studio. A studio for those interested in body modification who wanted a professional atmosphere that specialized in and was dedicated solely to piercing. To this day Piercology is the only Piercing only studio in Columbus. A studio that would be 100% clean, sterile and safe.
He was the first elected president of the APP (Association of Professional Piercers), serving from 1999 to 2002. He also assisted in writing the piercing laws for the state of Ohio and is currently rewriting the laws for the state of Ohio.
"After piercing for 20 years many people ask me how I have done it and if you love your job like I love piercing it is easy.  After piercing for so many years it's been fun piercing children of my once teenage pierces.  Many of them saying 'Pat, you are our family piercer we would have nobody but you pierce our children'.  Even though I don't pierce every day like I did for so many years, you can always make an appointment with me.
"I truly believe I have the BEST staff and the best most experienced piercers in Columbus working for me, and I hope you stop in and see why for the last 17 years Piercology has been rated the best.  Don't believe me?  Just ask a person with a piercing and chances are we pierced them."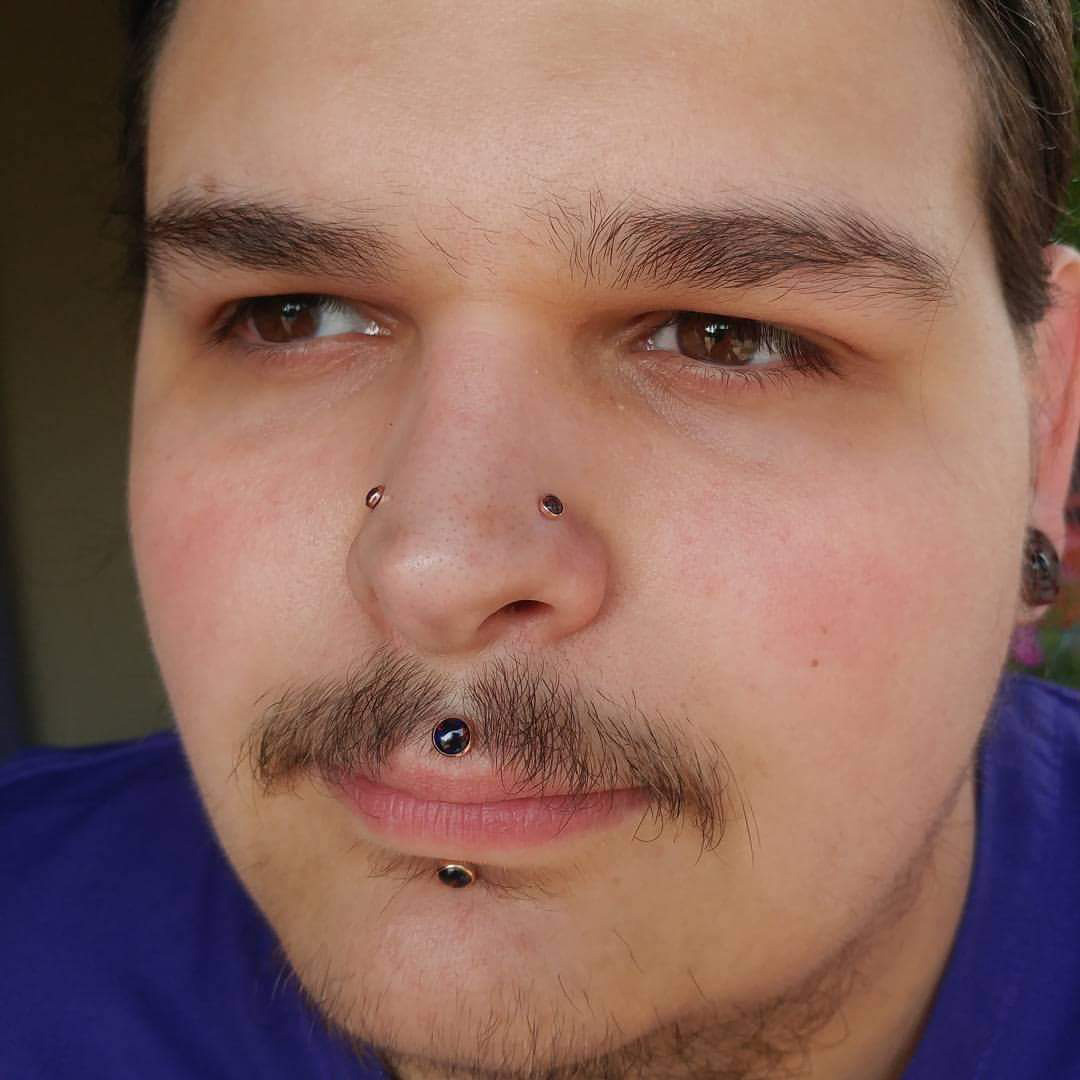 Dylan Smith – Professional Body Piercer
Dylan has been with Piercology since 2013. He started his career working at the counter. In 2014 he accepted an apprenticeship at Piercology and has been working to bring his clients the best service he can ever since. In 2015 he attended the 20th annual APP conference to continue his piercing education. His apprenticeship ended in April 2016 and has been piercing full time ever since. Dylan is dedicated to giving Columbus the best piercing experience possible.
Dylan married the love of his life in May 2017 and is a proud father of a very curious four year old. In his spare time he enjoys practicing music and spending time with his family.
Danny Eldred – Professional Body Piercer
Danny began his apprenticeship in 2006 at the age of 17 while living in Terre Haute, IN. Upon graduating high school he began piercing full time. He recently move to Columbus to work for Piercology, and continues to fine tune his skills. After all these years of piercing he is still just as passionate about piercing as when he first began. When Danny isn't at Piercology, he enjoys exploring the city Columbus and activities such as hiking, food, getting tattooed, traveling, getting tattooed, and spending time with his cats: Alucard, and Bubbles.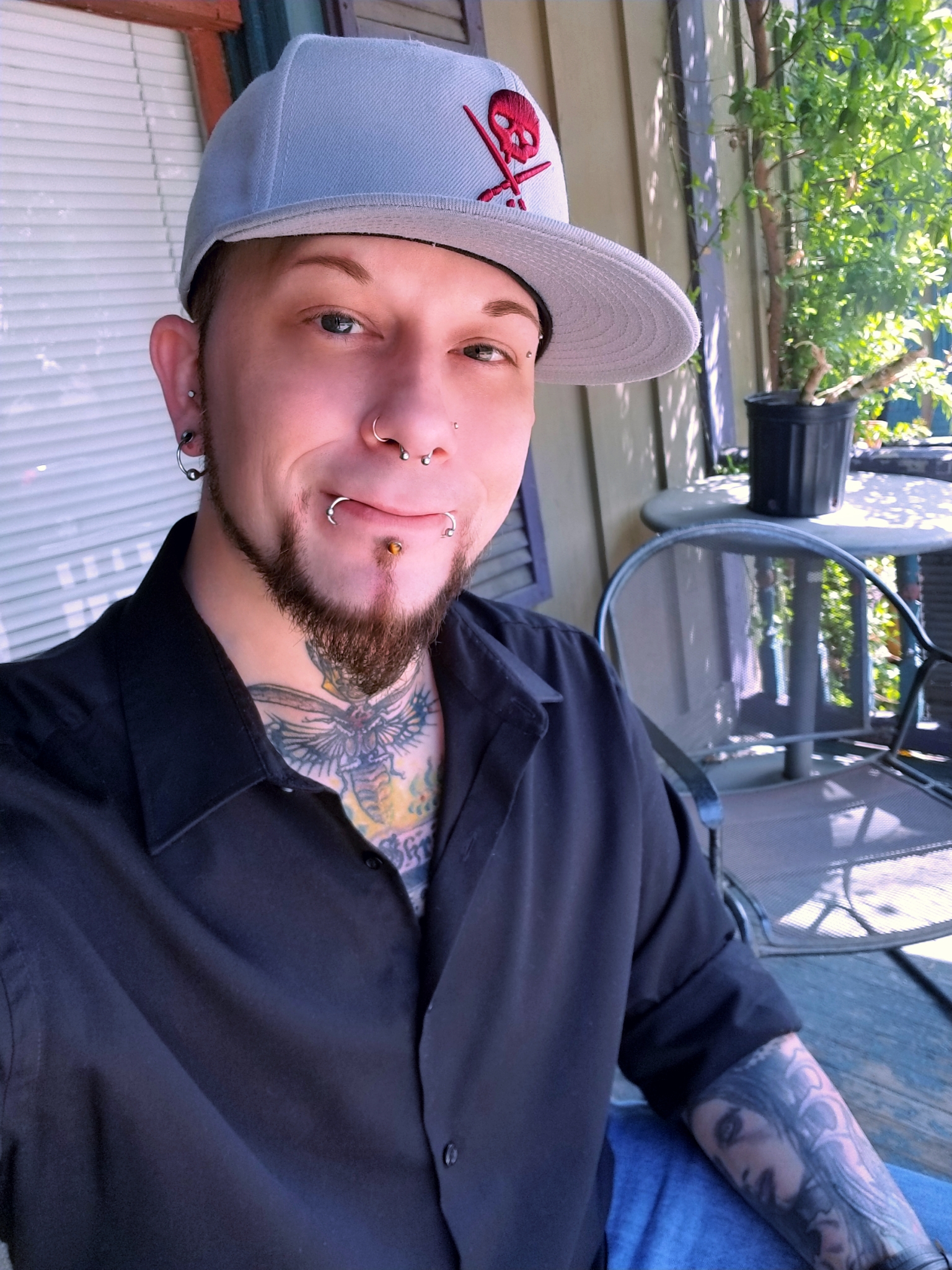 John Wright – Apprentice
Following an 18 year career as a graphic designer, John dedicated an entire year to seeking out his apprenticeship at Piercology in his effort to become a professional body piercer. He is passionate about sharing the wealth of knowledge he has learned since joining the Piercology family, acting as an ambassador to the body modification industry for first-time piercees (particularly kids), and contributing to bringing about the ban on piercing gun use.
In addition to piercing, John is a professional body paint and special FX makeup artist, musician, and proud father of two wonderful children.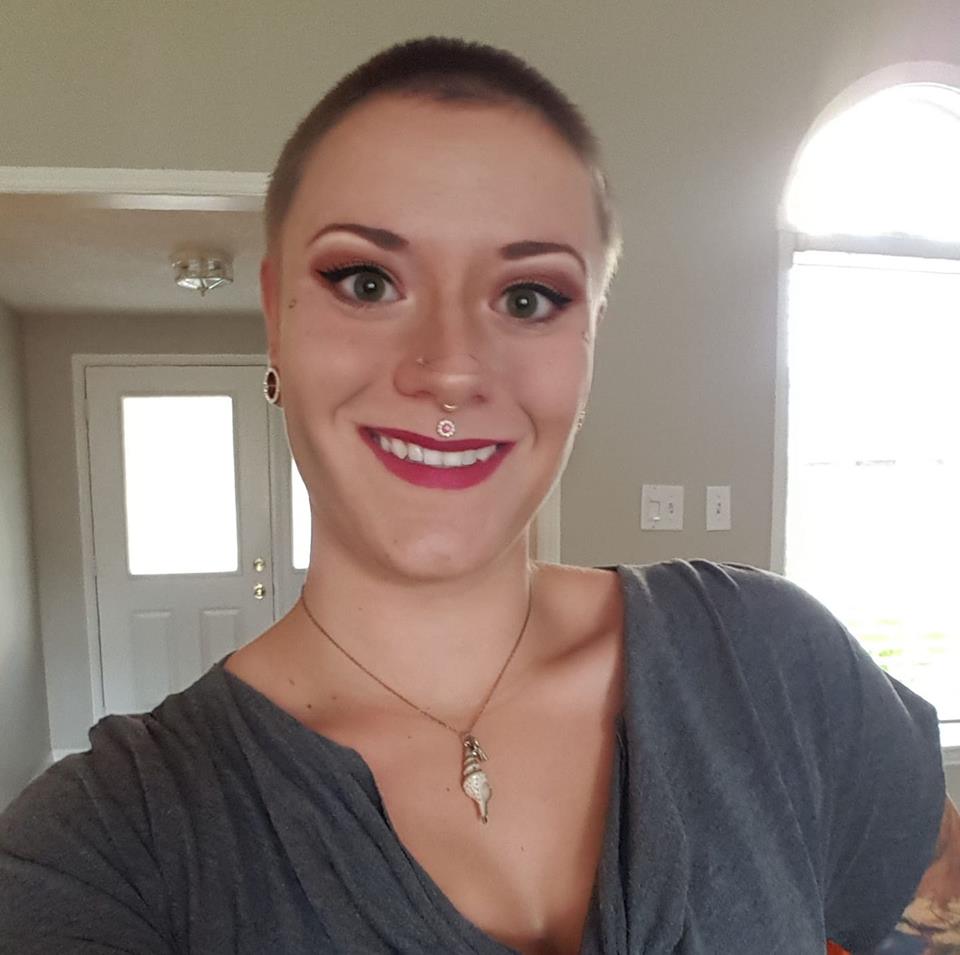 Kelsi Siefert – Apprentice
Originally from Ontario, Canada, Kelsi's passion for the piercing industry began at the young age of 14. She began her career in the industry as a tattooing apprentice and counter person, three years ago, and later decided that piercing was where her true passions lay.
Kelsi is very knowledgeable in quality jewelry manufacturers, aseptic technique, reducing the risk of cross-contamination, human anatomy, and works very hard to keep up to date on all new available piercing industry information.
In 2017 she traveled to San Fransico, California, to attend the Fakir Piercing Intensives body piercing workshop, earning her Basic Body Piercing Intensive certificate. Which provided her knowledge of body piercing in relevant human anatomy, piercing aesthetics, piercing placement, techniques, safety procedures and aftercare.
In her spare time, she enjoys singing, body building, and drawing.
She is honored to be a part of the Piercology team, and is excited to continue her piercing education under the guidance of her mentors here at Piercology, and looks forward to working with you, the clients!