Piercology Columbus
190 W 2nd Ave
Columbus, OH 43201
(614) 297-4743
Hours – 7 Days a Week
Mon – Noon – 8pm   (Double your VIP card Discount)
Tues – Noon – 9pm   (Buy One Get One Piercings – We Waive 1 Piercing Fee!*)
Wed – Noon – 8pm   (Get Pierced & Receive a FREE Piercology T-Shirt!)
Thurs – Noon – 9pm  (Buy One Get One Piercings – We Waive 1 Piercing Fee!*)
Fri – Noon – 9pm
Sat – Noon – 9pm
Sun 1pm – 7pm
All Walk-ins must arrive 15 mins before closing time.
Groups of 3 or more must arrive at least one half hour before closing.
*BOGO Piercings MUST be on one person – Limit of 3 piercings performed at one time*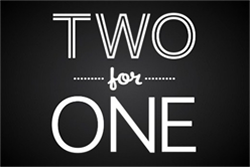 2 for 1 Tuesdays & Thursdays!
Every Tuesday & Thursday receive 2 piercings for the price of one! When you purchase two piercings, we will waive one of the piercing fees, then it is the cost of jewelry added to that total. (For more information on pricing, click here) The piercings must be done on the same person, and on the same day. Limit 3 piercings per person.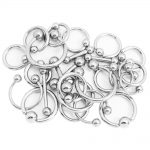 Featured Jewelry
We have a full selection of featured jewelry for you to choose from. To learn more about our featured jewlery, click here, or come visit our studio to view our inventory.